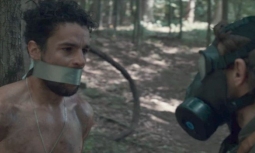 Another in a spate of fantastic chillers in recent years, It Comes At Night preys on the very relevant concerns of isolationism and distrust.
Perhaps misled by the title and trailer, the general public consensus has been underwhelming, but this is a mature film, rich with underlying menace designed to question your morals: trust or suspicion; welcome or fear.
It is played beautifully, and features some vivid dream sequences which make full use of the filmic medium. Don't believe the disappointing hype.